DeFi in Polkadot series is published weekly, which combines observations of Coin98 Ventures on the Polkadot ecosystem's decentralized finance-related projects.
For projects wanting to be featured in DeFi in Polkadot or having any suggestions, please chat with us at hi@coin98.ventures.
General
Clover x Fantom
Clover - a Substrate-based DeFi service platform built on Polkadot will form a partnership with Fantom - a fast, scalable, and secure layer-1 platform built on a permissionless aBFT consensus protocol.
As a part of this collaboration, Fantom-based assets will be integrated into the Clover DeFi Platform. Two projects will focus on several unique products to drive the shared vision of interoperability and a cross-chain DeFi ecosystem on Fantom Opera and Clover's parachain.
Apron x Umbrella
Apron has recently joined forth with Umbrella - a scalable, community-owned Oracle platform that can securely bring the world's data on-chain.
This partnership will be the strategic steps for global users on Umbrella Network to access the data with the support from a full set of RPC service, while Umbrella Network brings their decentralized Oracle service into Apron marketplace as an infrastructure service provider.
Darwinia NFT
Darwinia - a decentralized heterogeneous cross-chain bridge protocol developed using Substrate, focusing on decentralized cross-chain token swap, exchange, and market has hold RING AIRDROP PARTY. If you have joined in the PARTY, now you can claim $RING airdrop easily with the detailed tutorial articles by using PC or dApp.
Check out the detailed instruction here.
Centrifuge Tinlake x MakerDAO
After passing through the executive community vote, Centrifuge Tinlake - a Decentralized Asset Finance recently moved to Mainnet, has integrated into MakerDAO - Builders of Dai, a digital currency that can be used by anyone, anywhere, anytime.
Thanks to this integration, Centrifuge Tinlake have an opportunity to approach trillions of dollars worth of assets and bring them to the world of Decentralised Finance
Phala x PolkaFoundry
Phala - a project that intends to tackle the issue of trust in the computation cloud recently announced their partnership with PolkaFoundry- a platform for building borderless and frictionless DeFi & NFT dApps on Polkadot in order to provide scalable, privacy-preserving cross-chain transactions for DeFi dApps and NFTs on PolkaFoundry.
Plasm connects Cosmos
Plasm Network - a multi-chain dApps hub on Polkadot that supports Ethereum and layer 2 solutions like ZK Rollups successfully develops their bridge with Secret Network - the first-ever privacy-enabled Layer 1 blockchain, featuring privacy-preserving smart contracts ("secret contracts").
From now on, users can turn Polkadot-based assets into Secret Tokens, which combine the programmability of ERC-20s with the privacy of coins like Zcash or Monero.
Shiden's Kusama PLO strategy
Shiden - one of the Kusama Parachain candidates announced Parachain Auction Strategy. The strategy will use 15% of the total supply (6,750,000 SDN) and bid for 1-8 slots (7days×6weeks×8slots=336 days).
Slot auction participants will be required to lock KSM tokens for one month and have nine months of vesting to receive SDN tokens automatically. The project will introduce a new incentive scheme and recommend participants to join crowdloan as early as they start the campaign.
The detailed information about the proposal here.
Moonbeam x 0.Exchange
Moonbeam - a project that provides an Ethereum-compatible smart contract platform that makes it easy to build natively interoperable applications will integrate 0.Exchange - a protocol realigns incentives for network participants by introducing revenue sharing and community-driven network effects to the popular AMM model.
As a part of this partnership, 0.Exchange will leverage Moonbeam's Ethereum compatibility features to quickly port with minimal effort to Moonbeam, which will ultimately provide access to DOT, KSM, and the many other assets being created in the Polkadot ecosystem and by other teams building on the Moonbeam platform.
Biofrost x Polkapet
Bifrost, the Polkadot Ecological DeFi basic protocol partners with Polkapet, the first step in having crypto-collectibles in the real-world.
Through this collaboration, Bifrost's PolkaPet is created as a powerful unicorn-like creature that has the ability to soar through the skies.
Stablecoin
Acala x Gauntlet Network
Acala - the all-in-one DeFi hub of Polkadot and Karura- the all-in-one DeFi hub of Kusama have entered into a strategic partnership with Gauntlet - a simulation platform for on-chain risk management.
As a part of this partnership, Gauntlet will build a financial model for Karura with a focus on market risks like solvency and capital efficiency. In the future, this model will also be refined and extended for Acala on the Polkadot at launch.
Bandot received SoftBank Investment
SoftBank, a global comprehensive venture capital company founded by Sun Zhengyi in 1981 and listed in Japan in 1994 has announced their investment in Bondot - Polkadot unsecured lending system, building a new paradigm of liquidity aggregation platform.
Lending
Equilibrium PLO Phase launch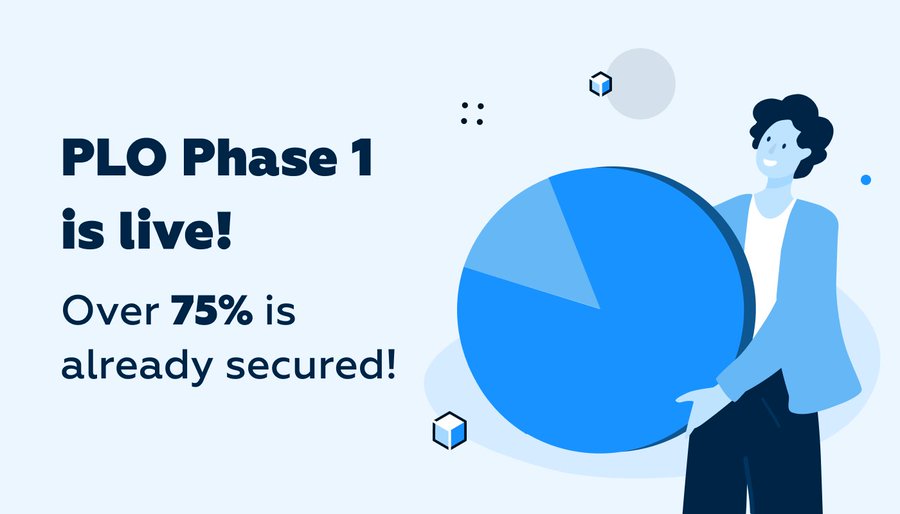 During our PLO Phase 1, over 75% of the 250K $DOT hardcap has already been secured. There is still some room to get your hands on $EQ and get up to a 25% bonus.
Equilibrium's Genshiro introduction
Genshiro is Equilibrium's DeFi parachain on Kusama, and will participate in parachain slot auctions. Due to concern about simple replication of Polkadot-based technology on Kusama.
Key features of Genshiro are adjusting system parameters allowing Genshiro to offer a lower minimum collateralization ratio (just 100%) that introduces way more flexibility for leveraging and margin trading, together with higher accessibility than Polkadot's platform thanks to its numerous ERC-20 tokens support.
Read this article to understand more about Genshiro.
KONO Liquidity Rewards Program
KONOMI Uniswap Liquidity Program - a full suite asset management solution for cross-chain crypto assets, was launched on 14/4/2021. By incentivizing KONO LPs with rewards, the project hopes to strengthen their liquidity on Uniswap, decreasing costs/slippage as well as establishing long-term value for $KONO holders and ecosystem.
Detailed Konomi Liquidity Mining Rewards Program, check it here.
Aggregator
Zenlink beta test
Zenlink, the first cross-chain DEX network based on Polkadot, officially announced its beta testing for the community on April 13. By experiencing Zenlink DEX's cross-chain Swap, Pool, and other core functional modules, testers can have opportunities to win limited edition NFT and ZLK airdrop. Besides, tester can participate in 2 other events to earn more ZLK from April 13, 2021, 11:30 a.m. ~ April 20, 11:30 a.m. (UTC+8)
Want to join Zenlink beta test, read the full tutorial article here.
Insurance
Tidal Testnet
Tidal opened the Tidal Testnet program to selected testers among many registered participants with up to $10,000 rewards distributed to participants according to their contribution with 500 participants and 20 days duration for the program.
The program will kick off for 20 days until May 8th. There are many activities that require participants to follow through during the 20 days period and top winners will be awarded at the end.
Detailed tutorial and reward mechanism here.
Tidal x Dafi
Tidal Finance - a project providing insurance coverage for assets across chains in custom balanced liquidity pools has established a strategic partnership with DAFI - a project using synthetics pegged to different decentralized networks.
Through this collaboration, Tidal Finance will explore the implementation of its risk coverage solutions to DAFI and integrate DAFI's synthetic token protocol in its platform.
Tidal x Polkalokr
Tidal Finance has recently announced their partnership with Polkalokr - the first all-in-one, multi-chain token locking and escrow platform with built-in privacy functionality.
Tidal Finance will implement its asset risk coverage protocol to the Polkalokr ecosystem in order to protect the platform users from malicious actors or hacks as well as explore Polkalokr's unique offerings of multichain escrow solutions and token locking mechanisms to bring in a new level of transparency and trust to $TIDAL token holders and communities.
Data & Oracle
Kylin x Mantra Dao
Kylin - a Cross-chain Platform Powering the Data Economy on Polkadot offers pre-mainnet staking capability for Kylians with the support from MANTRA DAO - a community-governed DeFi platform focusing on Staking, Lending, and Governance after their partnership announced last month.
KYL staking pool on MANTRADAO began accruing rewards on April 16th, 2021 at 10:00 am UTC.
Read more here.
Kylin x Idavoll Network
Kylin joins forth with Idavoll Network - a decentralized organization platform that provides infrastructure and services to users of the Idavoll Network and Polkadot ParaChains.
After entering this partnership, Idavoll Network will use Kylin Network's oracle for on-chain data on their DAO platform and look to co-innovate on oracle scripting parameters within Kylin that may help further operationalize / monetize aspects of their protocol.
SubQuery x Bifrost
SubQuery - a data aggregation layer that will operate between the layer-1 blockchains (Bifrost) and DApps has worked with Bifrost - a parachain designed for staking's liquidity.
Bifrost is using SubQuery Projects to manage their own project and make updates as required. The indexing and query services for this service are completely managed by SubQuery and provided to the Polkadot community for free in SubQuery's Explorer.
DeFi in Polkadot is created for information-providing purposes, not including investment advice.
For projects wanting to be featured in DeFi in Polkadot or having any suggestions, please chat with us at hi@coin98.ventures.
Follow Coin98 Ventures on Twitter | Website | Telegram | Blog.